As a VP of Marketing for a SaaS product, your team is probably being asked to do more with less.
The users prefer quicker understanding, self-paced educational content, and a SaaS tool that will bring them speedier results.
And since this is the case, you'd probably be so thrilled to find a swift solution that will give your SaaS users a smooth user journey…
A solution that doesn't require you to do a dozen, different things at the same time. It's like you're fumbling through thousands of giant jigsaw puzzle pieces that you can't seem to put together.
This is a situation you wouldn't want to be in.
The easy fix?
Just by adding an explainer video to the homepage, CrazyEgg has increased their conversion rates by 64%, bumping their monthly revenue by $21,000.
Real crazy, huh?


What are SaaS videos?
A SaaS video acts as an essential marketing tool that helps people quickly understand what your tool is, how your product works, or how to use it.
Through SaaS marketing videos, your customers gain a better understanding of how your tool exactly helps them solve their problems. Here's a sample video you can watch.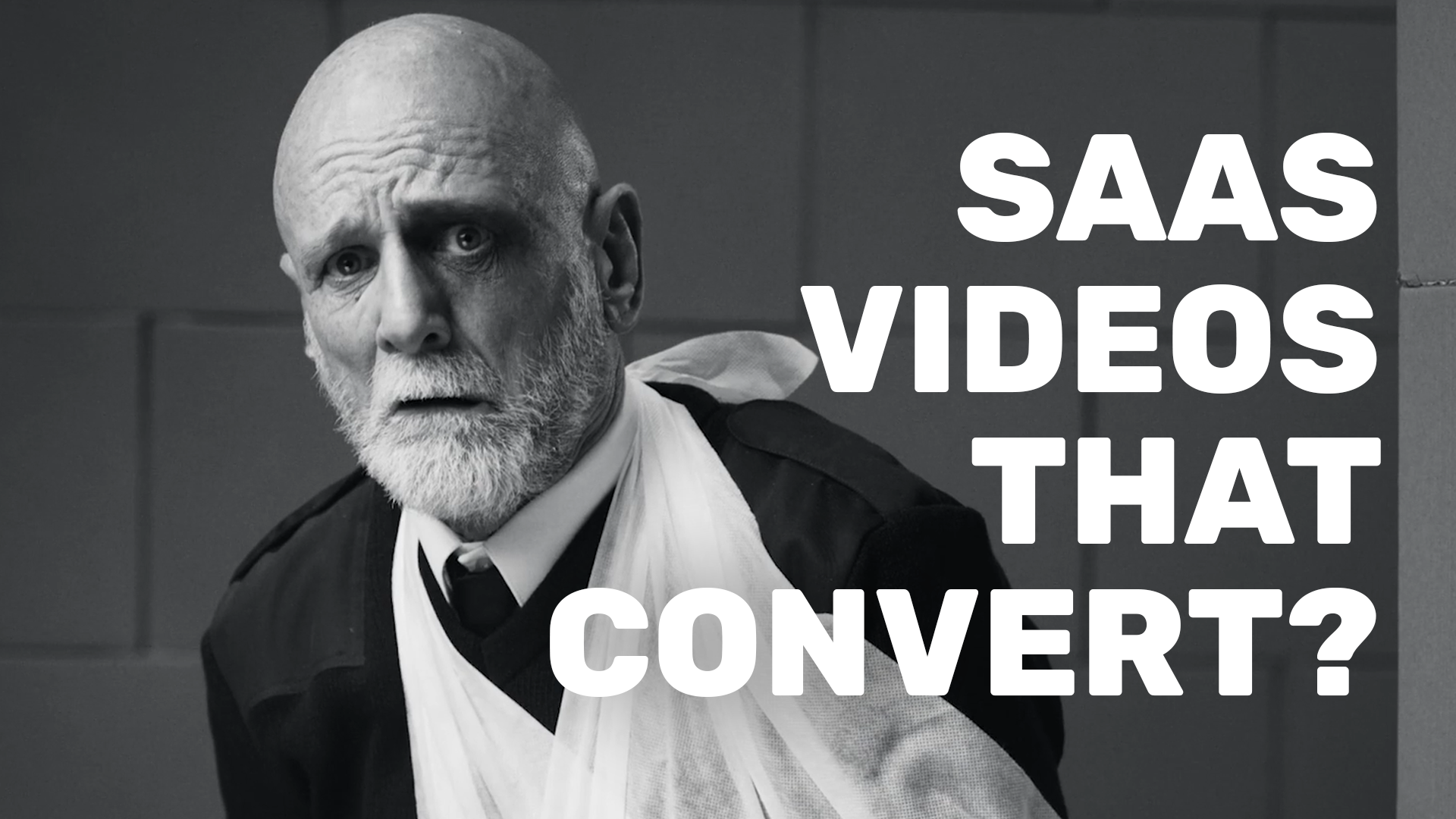 You can say that it's just like a house tour, a showroom, or an open house for your SaaS – only done online.
Research reveals that videos can increase conversions by 80%. So it's smart to use these marketing videos to put your best foot forward and get on your customers' good side.


Is it really worth investing $ in videos?
Because videos offer a quick and comprehensive way of explaining your product, they will save you and your sales team's time — not to mention your energy and resources too. If these don't spell enough ROI for you, then keep reading.
Here are more reasons why you should entrust your dough to SaaS explainers:
Videos engage people and can really reach a large audience. Additionally, people don't just watch videos, they also share them on other social media profiles like Facebook and Instagram.
The versatility of explainer video marketing gives it an upper hand that no other marketing strategy has.
Internet traffic will be dominated by video by 2021, accounting for 82%.
As users watch more and better videos, they will consume more bandwidth. It is worth noting that video traffic accounted for 73% of all traffic in 2016. We can definitely see the increase over time.
Video has proven successful in helping 76% marketers achieve a positive ROI.
By using videos to advertise your SaaS, you create authentic ways to connect with your customers. And take note, people still buy with emotions so there's no doubt that this marketing strategy gives you a higher chance of conversion.
More than 80% of senior executives said they watch more online videos today.
No need for lengthy wordy marketing reports; busy B2B executives have no time for that. In comparison to text or static images, explainer videos can be a cost-effective and creative alternative.


6 Types of SaaS Videos
Here's more good news: while explainer videos only have one main objective — and that is to sell the idea of your SaaS to prospects — there are actually more types of SaaS videos that you can use that lets you accomplish other things…
Like getting more free trials, convincing more users to buy a paid plan, or sharing how awesome your tool is.
Let's take a look and understand each type of software video and how it'll play into your marketing funnel.
Explainer videos
Brand videos
Demo videos
Testimonial videos
Tutorial/How-to videos
Ads/promo videos


Explainer videos
Short and informative videos that include a clear call to action are the best explainer videos.
They engage the audience with a walk-through about what the product can offer, how it can help prospects, and how these products can address the pain points of their users.
Here's an explainer video by Descript, a current favorite of founders. This video is talked about a lot in FB SaaS communities.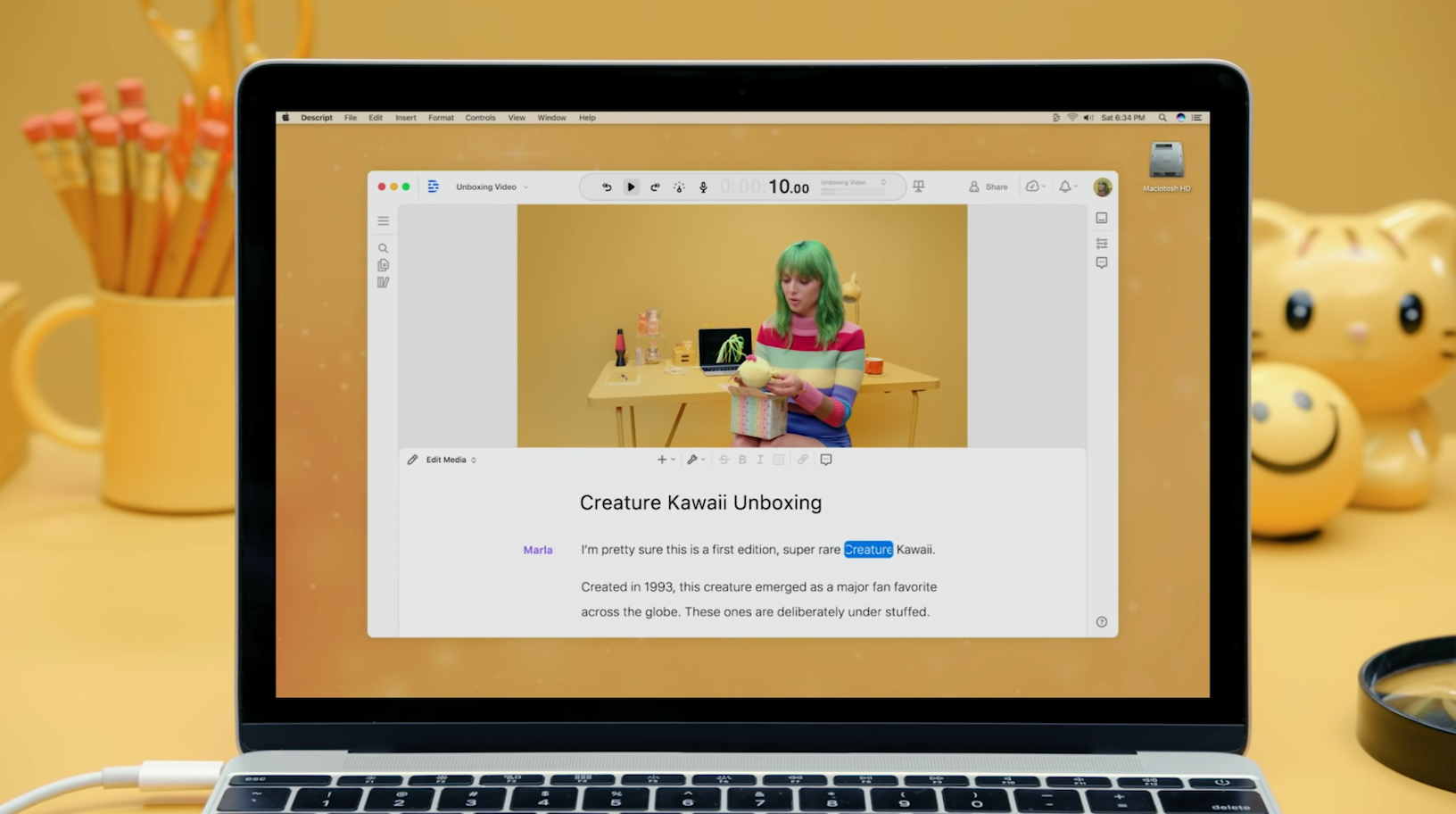 A few seconds at the beginning, professional actors representing their target personas come at a point when they realize that they record a lot of stuff and that… editing is hard.
This is where they introduce Descript and showcase how their app can help using professional actors. Note how live action is being combined with good ol' motion graphics animation. Because yes, you can make use of the best of both worlds. Of course, there are parts where they show how the tool looks like and in action.


Brand videos
One of the best ways to get your SaaS noticed is by building brand videos. Brand videos are great for establishing your mark in the industry. They tell stories about your business, like what you do, how your service benefits customers, and how far you've come.
In the case of Hotjar, they let their VP talk about how they built the product in public, adding a sense of credibility to their content and branding.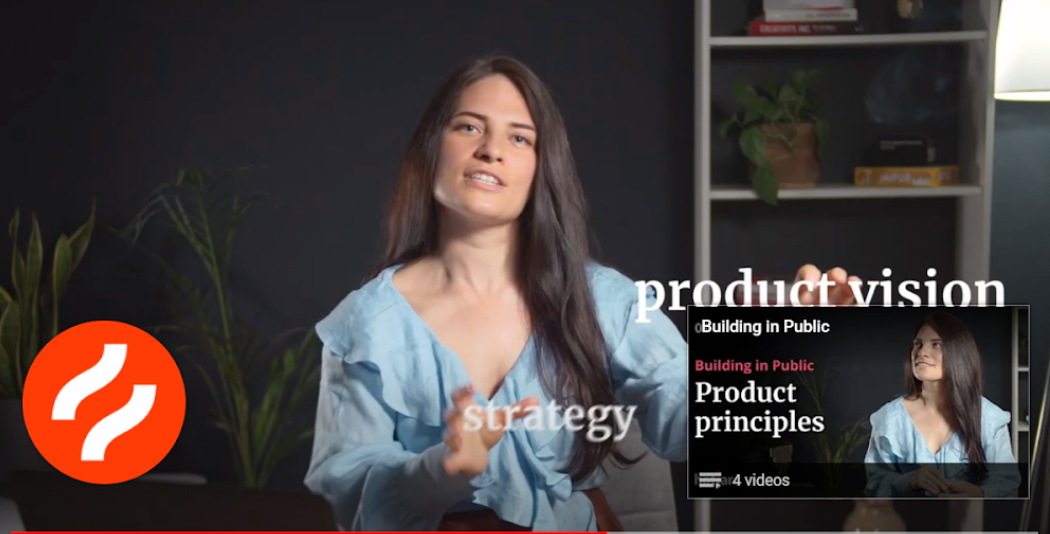 Brand videos take your SaaS to a whole new level. Prospects take you more seriously. You'll now be perceived as a brand and not just another SaaS tool that's going to go away.


Demo videos
A demo video showcases the best parts of your product. The best ones show one or several common use cases to show the value of the tool upfront.
This demo video by UpLead highlights how you can search for high-quality B2B prospects inside their tool. Demo videos usually show how the speaker navigates his way inside the software.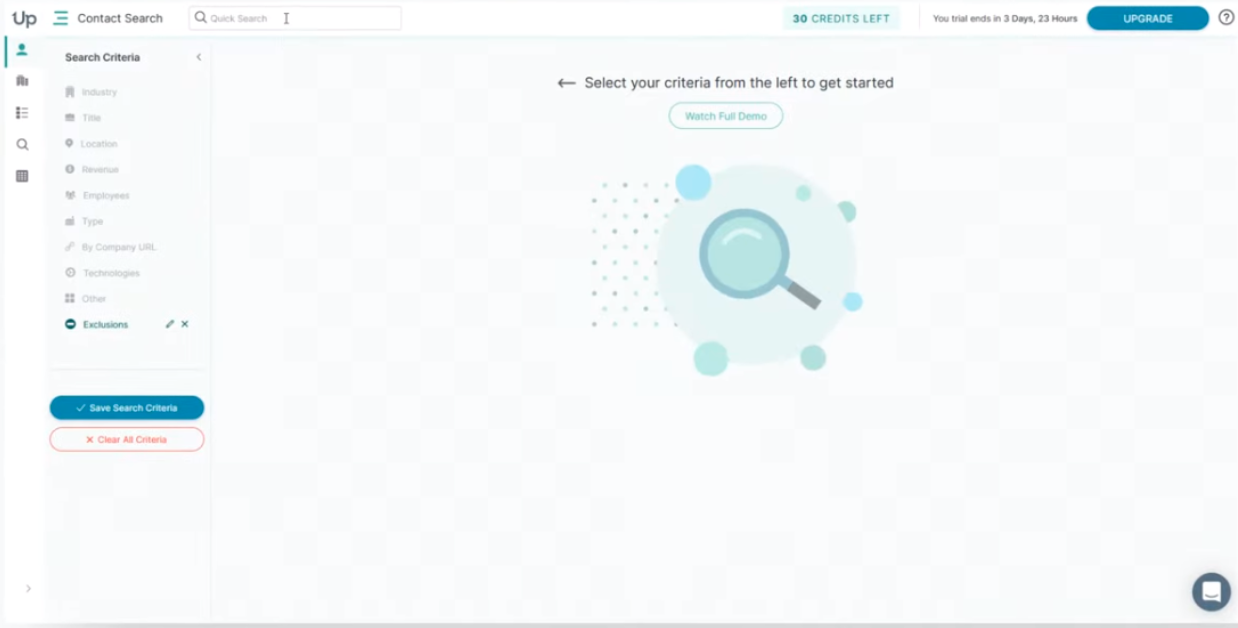 Testimonial videos
Create an easy way for your customers and prospects to share their feedback — and praises — about your SaaS through the use of testimonial videos.
Testimonial videos are the closest thing to a personal endorsement. They increase the trust level in your SaaS.
This video testimonial for Choco shows how it has made the ordering system of a bakery owner better, especially when talking to her customers.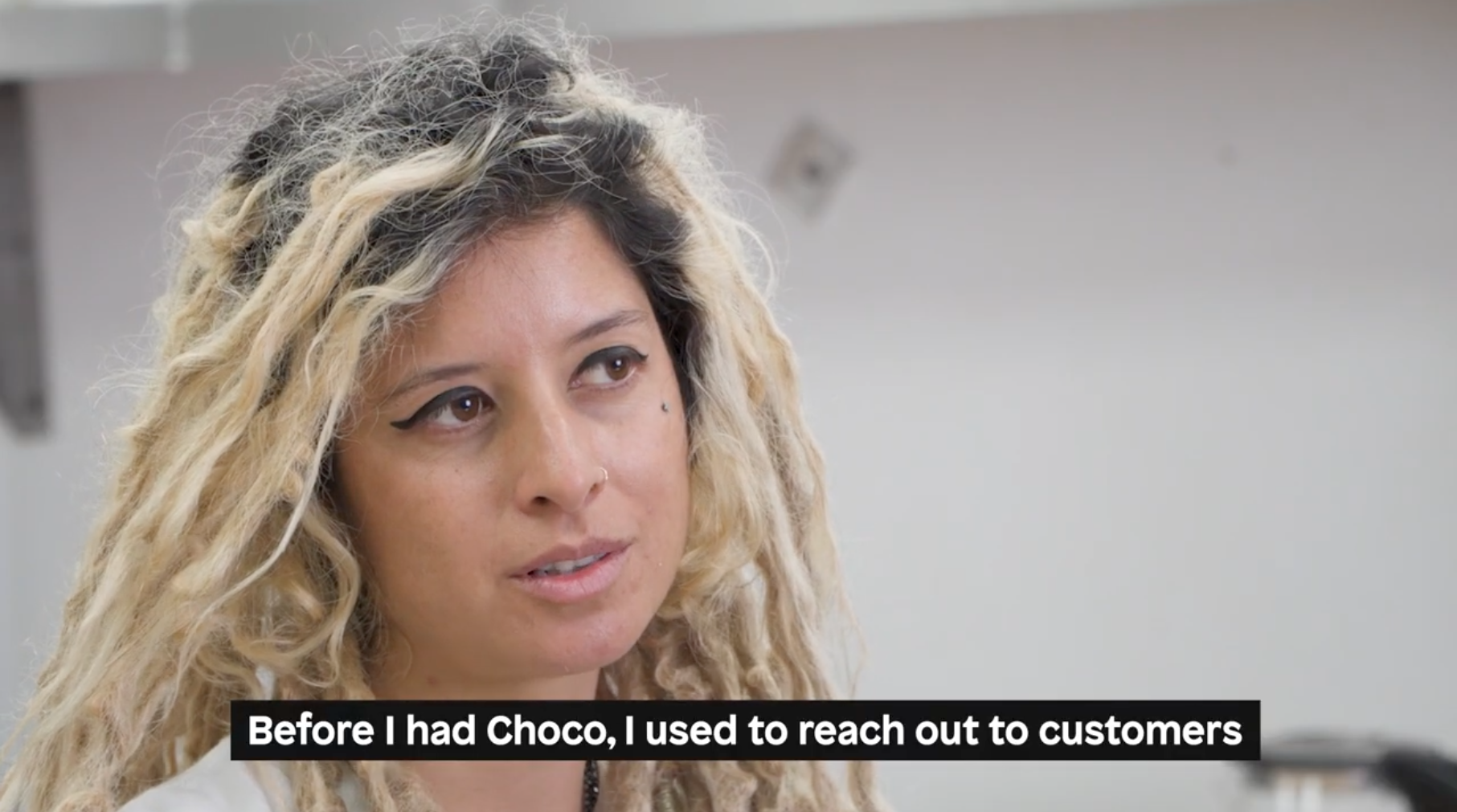 It's hard for potential customers to be convinced of the value you can provide, but testimonial videos make it easy for viewers to believe that they too can get the same success as your customers in the videos had.


Tutorial or how-to videos
Tutorial videos are just like demo videos but more specific and talk about certain features in-depth. These videos provide targeted solutions to the FAQs of customers. They're usually embedded along with a written tutorial in a SaaS Knowledge Base.
In this tutorial video, a digital consultant demonstrates how to use Zoho CRM. Engaging with your viewers through tutorials gives your brand videos more subscribers and followers.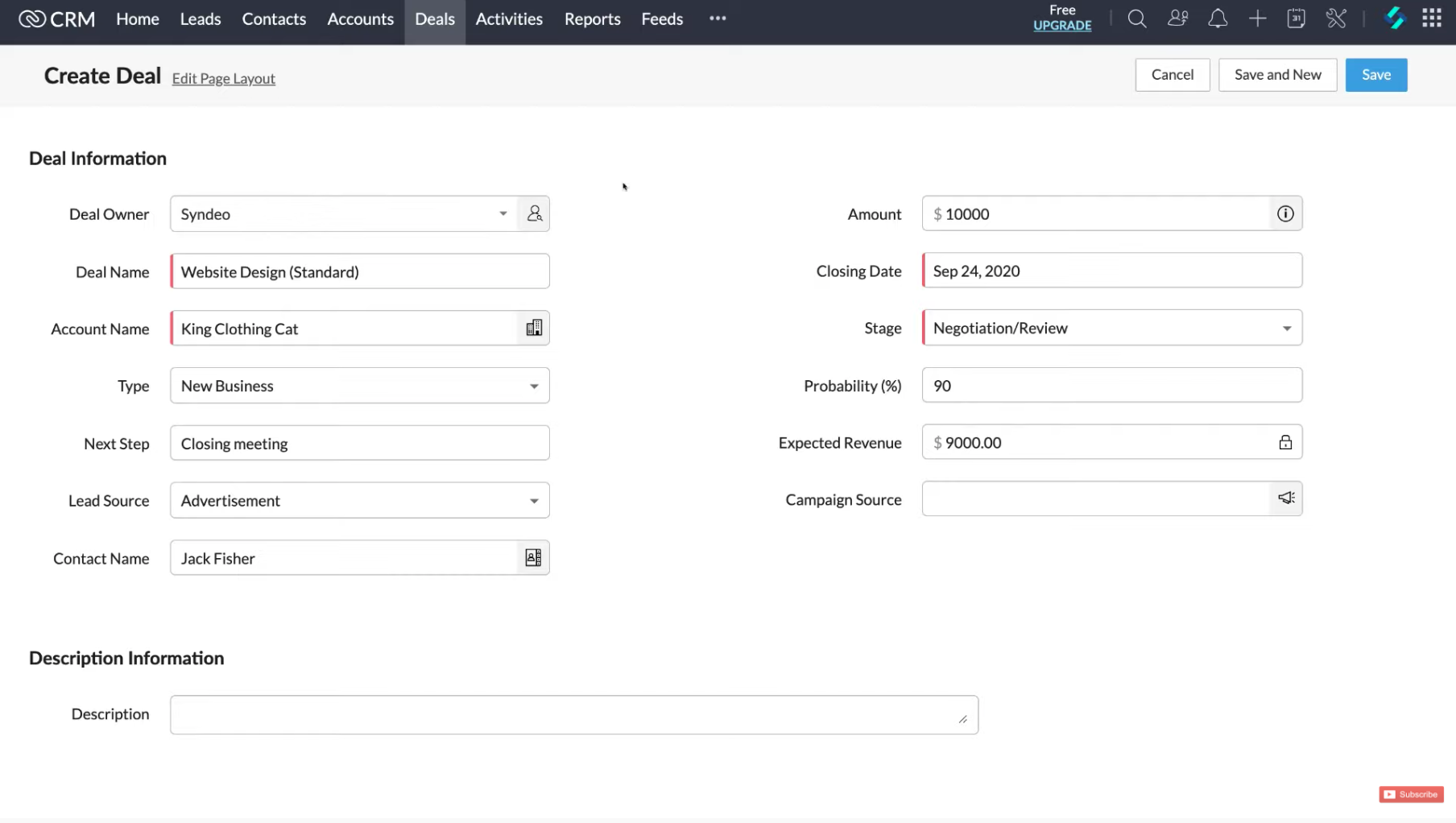 Ads or promo videos
Promotional videos are great ways to get warm leads to finally become paying customers or trial users. The goal is to convert active prospects who are already on the brink of pulling out their credit cards.
Take a look at this catchy promotional video by Grammarly for students who have a lot on their plates. In order to get more students to try Grammarly, they have a video in a school setting where a Campus Coach is endorsing Grammarly.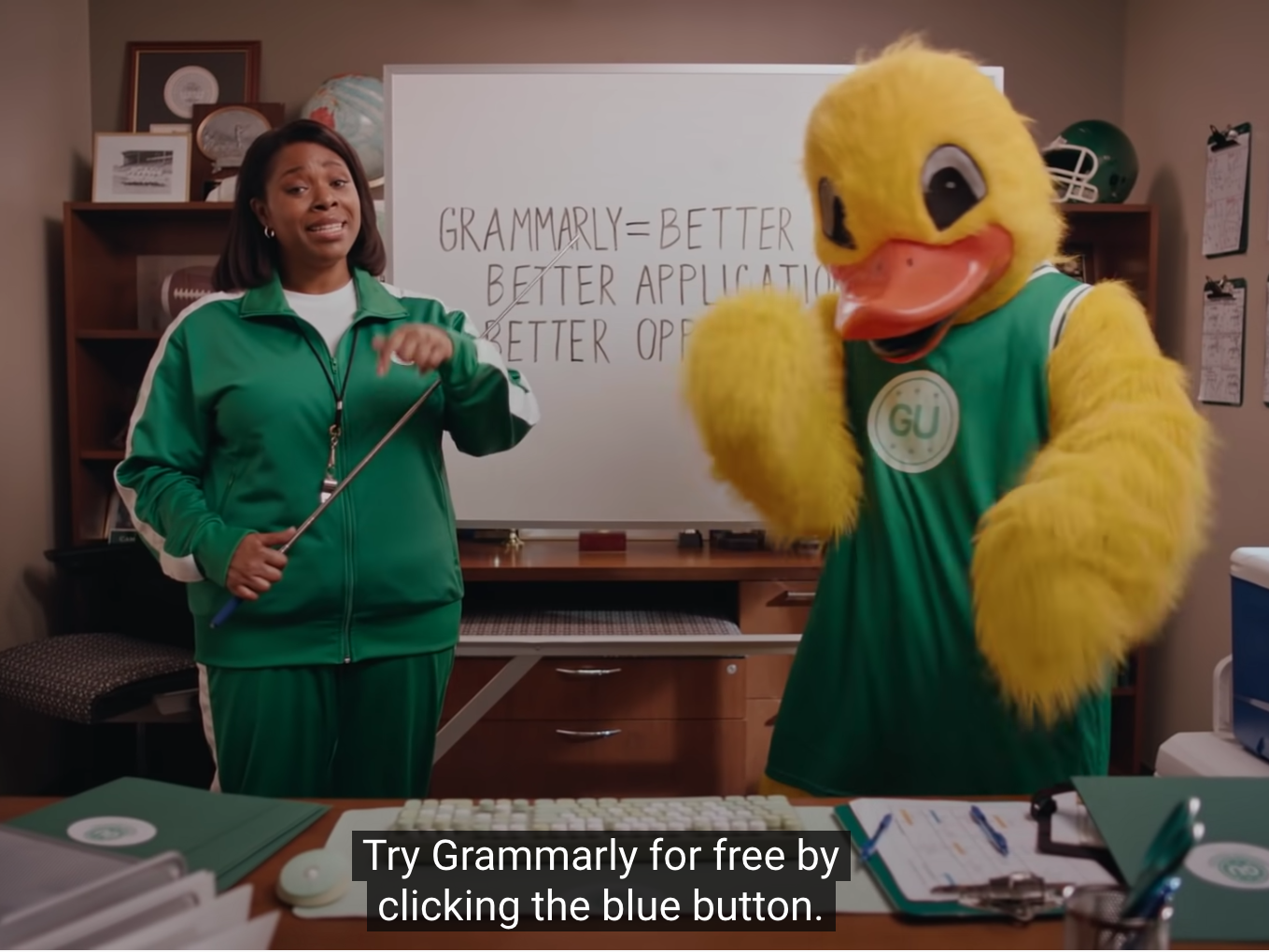 How to create SaaS videos with maximum ROI
SaaS marketing videos nudge people deeper into your marketing funnel. The more that they understand your product, the more they're likely to be hooked by the bait.
Videos are excellent marketing tools, but creating them is no joke.
So before you work on one, you need to do the prep work. This way, you don't end up with a poorly performing video, disappointing, and a hurting pocket.
Before everything, you'd need to know the purpose and goals of your videos. After defining your goals, you should be able to tell which type of SaaS video is appropriate to use.
Once you have nailed these down, follow these steps so you can plan marketing videos that will give you the best possible returns for your SaaS:
1. Start with the Brief & Concept. Start with setting the concept and define things like: Do you want something fresh or continue a previous campaign? Are you looking to bring in new customers or attract previous buyers? Is the commercial going to be viewed before a YouTube video or on the telly?
No matter what you're going to be creating, there's no need for guesswork. Everyone should be on the same page.
2. Work on the script. After defining the creative concept, it's time to craft the backbones of your video: the custom script. This will guide you on the scenes to pull off.
3. Get everything ready. At this point, you know everything you'll need. Not so much when you're doing animated videos, though. But if you're going for premium, commercial-like videos, then you'll have to ready the logistics, creatives, the locations, actors, and all the technical requirements. Get ready for some Hollywood action! 🙂
4. Start shooting. Lights, camera, action! It's time to capture the scenes. Make sure you film everything you need.
5. Edit. Finally, editing. This is where your Editor stitches everything together — the footage, music, motion graphics, sound, and visual effects.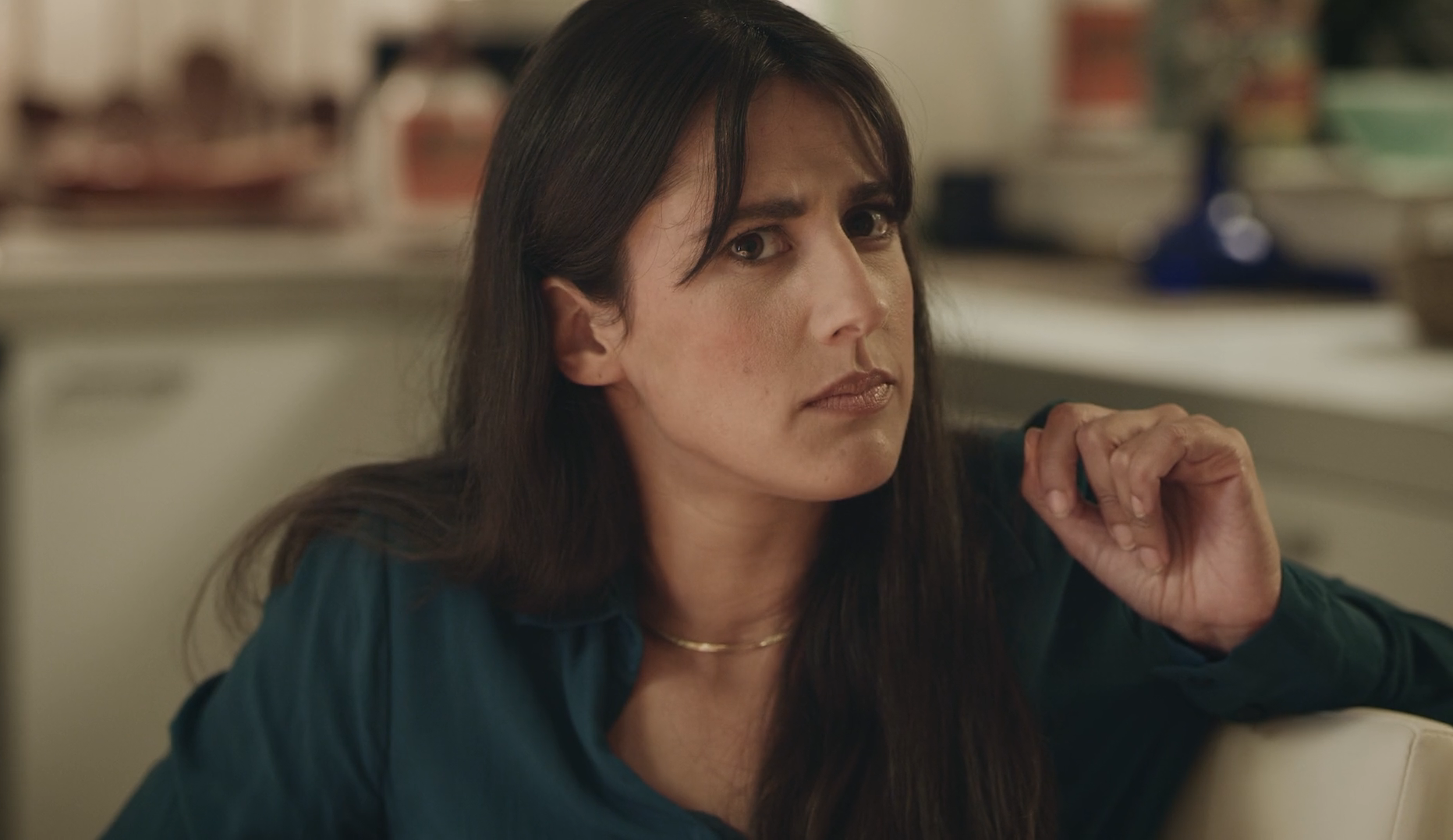 In a Nutshell
The different types of SaaS videos are like jigsaw puzzles. They are the pieces that break down your product into its simplest form.
Put them all together (in your marketing funnel), and you'll get a completely engaging way to help your prospects and users see the big picture.
In the same way as puzzles, these videos are meant to connect, just like how humans are wired to do so.
If you want people to pay attention, engage with them at an emotional level first and speak to them the same way a trusted friend would.
If you need help in producing explainer and brand videos that get customers to understand your SaaS, then drop us a message here — our eggcrate team can help you build one.
We're a pool of professional SaaS video makers that give growing SaaS teams access to high-quality videos that will help you rocket up globally, very fast.
Let's make videos that make your SaaS unforgettable and crackin'.
Get in touch with us now and let's hatch a plan.