It's been reported that 88% of users are far likely to return to a website after a bad experience with it… and you wouldn't want that for your SaaS.
Here's how you can make your visitors enjoy their stay. 
Imagine the first time you walk into a bar… 
The bartender hands you a paddle of beer samples—quick, easy, and sweet way to find out what that place has to offer. Plus, you get to have a free taste! And that, ladies and gents, is how to break one's egg (oops, not what you're thinking of)—by giving your prospects a whiff of your finest.
Your SaaS website should do the same.
When it clearly explains what your SaaS does and it's what the visitors are looking for, they'd dig deeeeeep into it. And those right-fit prospects? They giddily scroll to the "sign up" button, excited to try your app.
However, if you fail to make your audience quickly understand what you do, it'll take them a split second to scroll your tab and hit the 'X' button. 
This is one of the problems you'll face. Especially if you're selling technically sophisticated software — a tough nut to crack. 
You tried hard to explain what you do. You hired a copywriter to articulate what your software can do. Got a web designer to make the page look pretty slick. Incorporated images as they "paint a thousand more words". 
We get it if you're walking on eggs.
But, if all you hear are crickets from your signup form, then you have to do something else.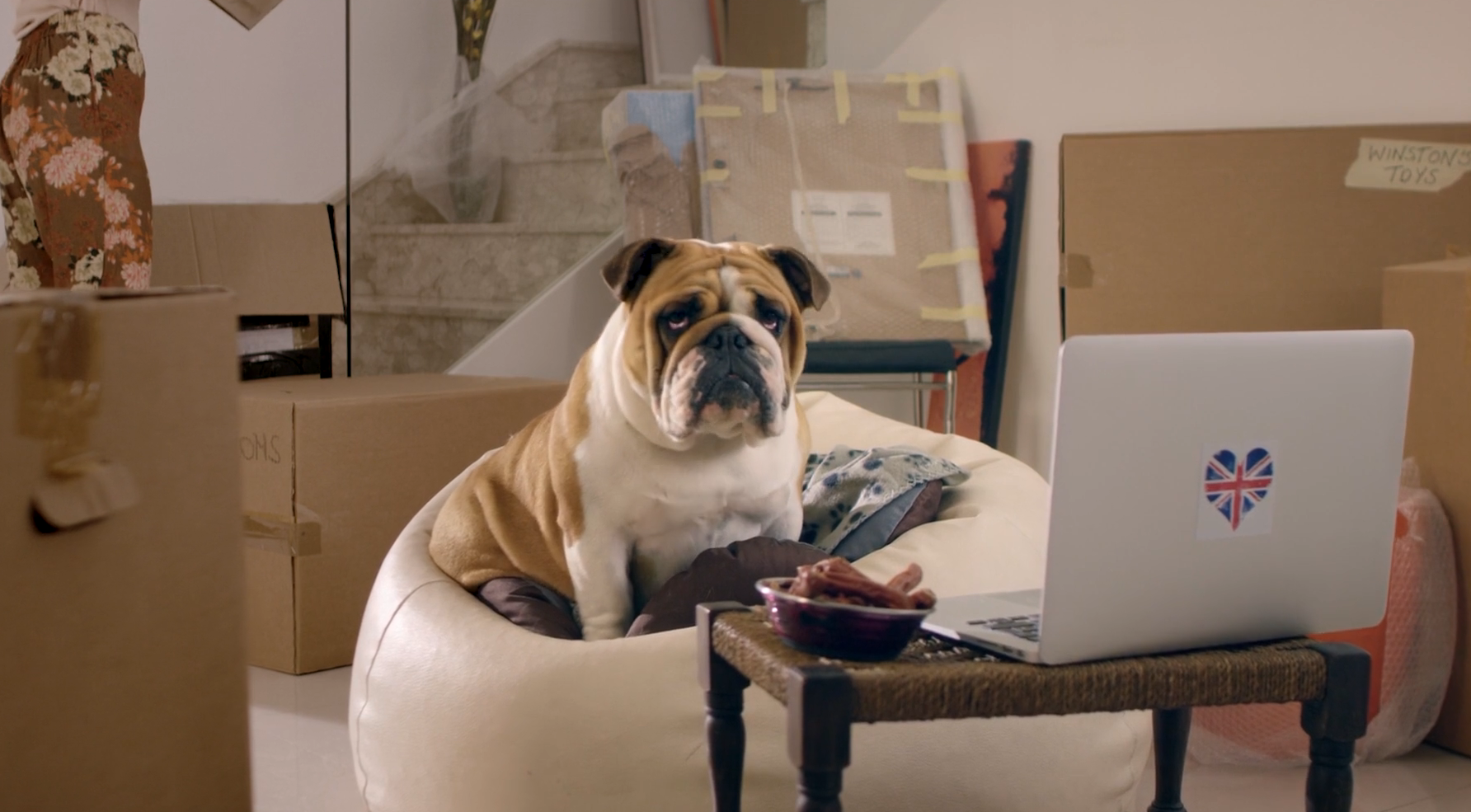 It's time to create your SaaS explainer video.
Here's why.
When Crazy Egg, a software tool that gives insights to improve website conversions, added an explainer video on their homepage, they got the win they were looking for. The video got them a 64% conversion boost, increasing their monthly revenue by $21,000!
Explainer videos help… and a lot, actually. 
Videos that explain your software are far more productive than any other method of marketing. But before anything else…


What is a SaaS explainer video?
A SaaS explainer video shows how your software works, how it can solve the problems of your target market, and how your tool actually works. All these, in just 60-120 seconds.
SaaS explainer videos eliminate the challenge of explaining your complicated software over and over again. Instead of taking 10-15 minutes talking about how your software works, the video condenses everything into an attention-grabbing (and entertaining) set of frames—and it illustrates ALL the points that you want to make.
Ok, but do I really need to invest in one?
Honestly, you can get by without an explainer video, but you just have to deal with the downside of not having one…
Like letting your sales agent spend their days on agonizing sales calls. There's nothing worse than letting them waste their time talking to tire-kicker leads who don't even need your software in the first place. 
They're better off spending time with sales-ready prospects who have watched your explainer video and clearly understand what your SaaS can do for them.
If you put up a great explainer video on your SaaS website in the next couple of weeks, then get ready to reap the following awesome benefits:
1. Quickly explain what your SaaS does (finally!)
That sweet day will come when you no longer have to recite a novel just to transfer all the juicy details of your SaaS to prospects. What your visitors read from your long landing page, he can absorb better in a 60-second video.
In fact, 84% say they're more convinced to buy a product or service when they've watched a brand's video. While 79% of people say they've bought or downloaded an app after watching a video.
2. People remember your software better

It's easier to grasp—and retain—info through videos since they are short, visual, and can relay strong messages.
An average person remembers 95% of the message when watching it in a video, but only 10% when reading it in text. So whenever someone visits your page, they don't need to scroll down to consume all the points, all they need to do is hit your play button.
 3. They help your rank in SEO too
Google loves videos. Businesses that integrate videos into their content ranked higher on Google. That means explainer videos can also improve your search engine results, bringing you more qualified leads in the long run.
Plus, Google features how-to videos as "Suggested Clips" for user searches.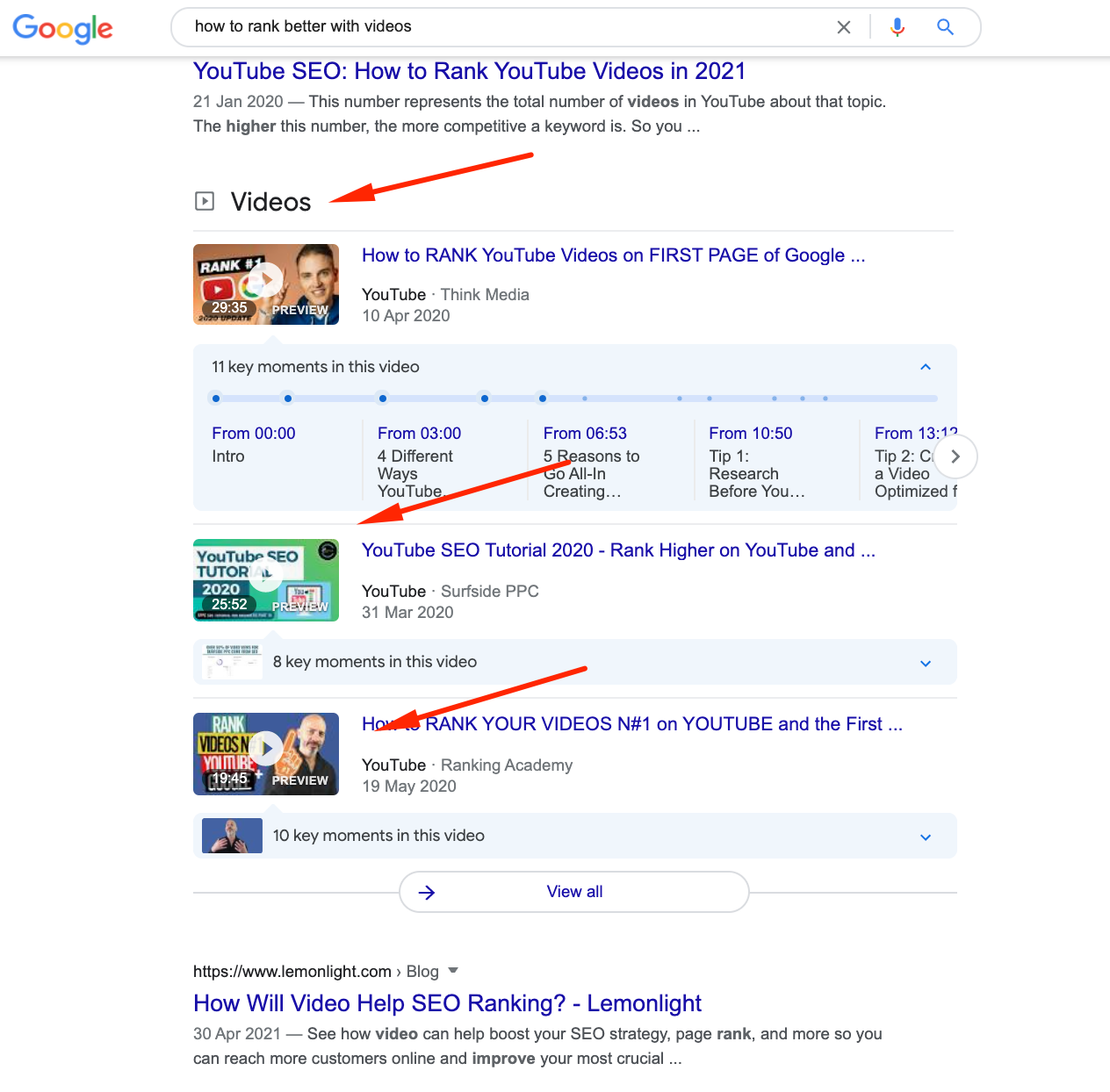 Yup, the text search results are now laced with videos and it seems like it's stealing a good space from Google's first page of search.
4. They're yours forever. Use them in ALL your marketing efforts.
SaaS videos aren't a one-off thing that you just embed on your homepage.
Be smart about it. Use it on your social media pages. Upload it to your YouTube channel. Add it to your knowledge base. Use it on your onboarding emails as a refresher. Make your sales team use it when talking to prospects.
Make your video debut an event. You're allowed to make a big deal out of it. Your video is bound to reach more people outside of your website, so crack your shell and don't be a chicken!
5. They connect with viewers on a personal level.
Videos lead your viewers through an idea, but videos do have a deeper mission… it's to connect with your future customers on a personal level.
A heart-touching, funny, or inspirational video moves the emotions. And when you're successful at this, you spark the start of your professional relationship with them.
When you involve professional actors who can make the emotions pierce across the screen, like this festive video by yours truly, then you have a higher chance of tugging the heart.
When you involve professional actors who can make the meaning pierce across the screen, then you're more likely to capture attention—because it's different. Especially in the SaaS space.
Here take a look.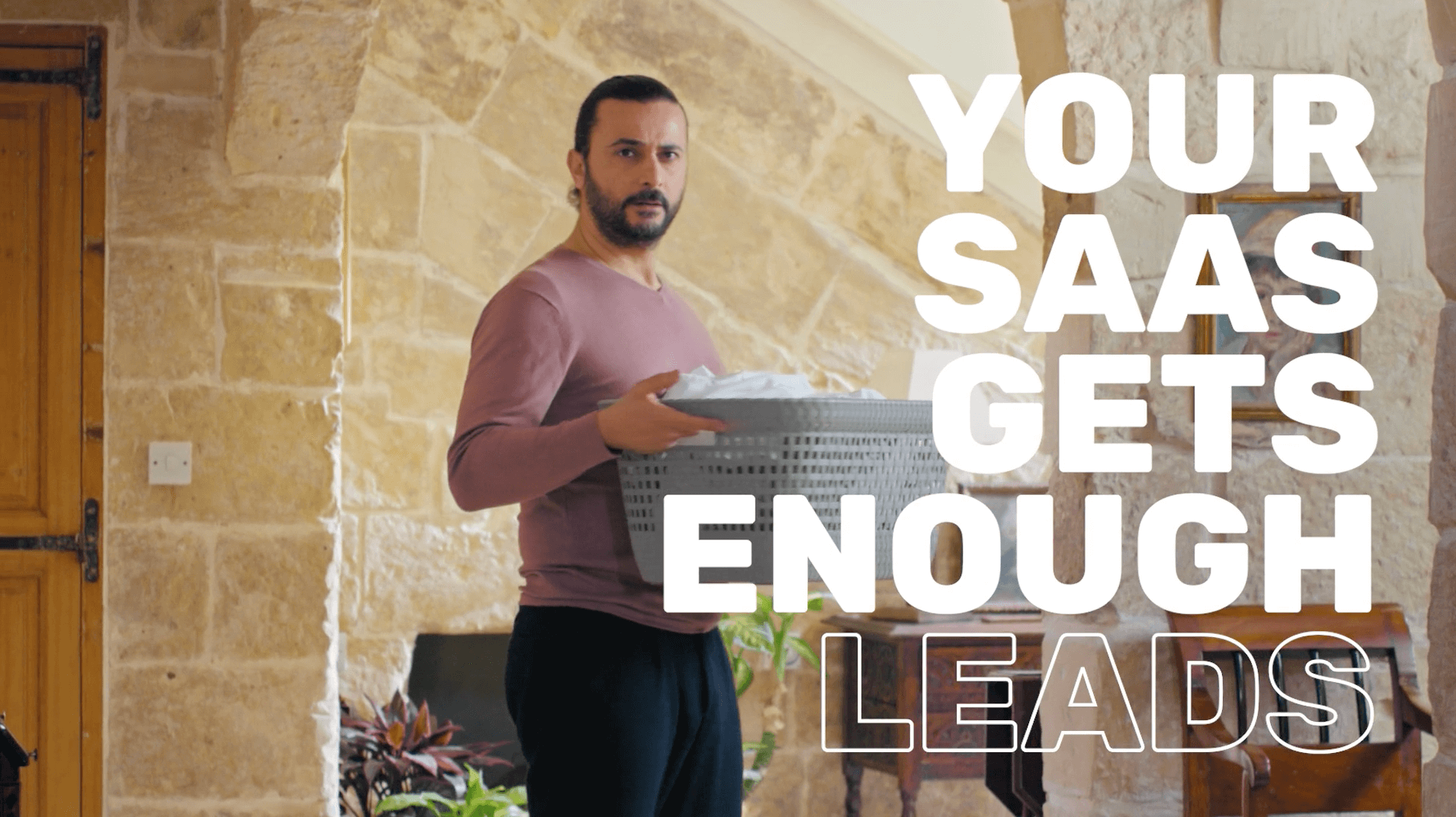 Did it draw you in? Wait–were you bobbing your head to the questions? Because yeah, a little more leads and faster conversions are something you would want to have. Right?
See, this is what your prospects feel when they see your one-of-a-kind explainer videos—it's a feast for the senses. It's different than the rest. It's THE ONLY way to be remembered!
6. You're perceived as a high-end brand
You don't have to wait until you feel "big enough" before starting to invest in videos. It's counterintuitive, but having SaaS videos pulls that premium brand status closer for you. Even if you're just starting out.
You can make that happen when you start treating your company as a brand that consciously invests in videos.
(But only if it's professionally made, okay? If it's some overrated, hand-drawn animations patched together by someone from Fiverr, then that might be a different story.)
Come to think of it.
The presence of a polished SaaS explainer video on your website will make you look more professional. It leads customers to think your company is legit, committed, and credible.
This builds trust and trust is what you need to make those customers pull out their card and swipe it for your software.
Remember, 74% of users who watched an explainer video about a product or service subsequently bought it. So the investment is so gonna be worth it.
How do the best SaaS explainers work?
The best SaaS explainer videos do not only show what your product can do but they also:
Eliminate objections to make a clear path to a sale later on
Visually explains complicated concepts
Tell the story of not just your tool, but your brand as well
Inspire your audience to solve their problems
Spark curiosity, making prospects excited to download your software like right now
It may sound a lot to fit in in just 60-120 seconds, but we got you covered.
How to prepare for your own SaaS explainer video?
Here's our exact process on how we at eggcrate make effective SaaS videos that make customers buy.
1. Set a clear brief with the pros

It's highly recommended that you pick video production professionals that you're comfortable working with. You'll be working closely with them on all aspects of the video.
You'll start with a brief that talks about:
The purpose of the video (Launch a campaign? Directly explain the product? Use as an ad?)
Who's going to see it?
Who do you want to attract?
What's the core message that you want to go out?
What benefits do you want to highlight?
Where will it be watched? (Need for video optimization)
What style do you want?
What's your budget?
When's your target launch date?
When making the brief, be super clear with the outcome that you want. The last thing that you want is a polished video that's nowhere near your expectations.
2. Take scripting up a notch

Next up is the exciting part! Craft an exciting, clever, and engaging storyline that will captivate your audience. Be creative and make sure your personality comes out. Make it fun if you're a fun team or corporate-ish if you're targeting B2Bs.
If you find it hard to come up with the exact words, there are video experts who include custom scripting, creative concept, and storyboarding in the services so you don't have to rack your brains out. They'll take care of it, they'll just need your input.
3. Plan the logistics ahead

Idea, check. Script, check.
It's now time to prepare everything you need before the camera rolls. Each video production needs time to get everything right, especially if you're planning to film real actors. There's going to be a lot of people involved—actors, cameramen, the location, production crew, and a lot more.
From casting actors to locations, your video prod team should have everything set up and ready to go.
4. Lights, camera, action!!!

Shooting day. It's going to be an action-packed and a little bit eggs-hausting day, but as the client, you should be the most relaxed on set.
That is, if you're planning to go behind the scenes.
5. Work out that editing magic

And lastly, the finishing touch.
Your hired video team will glue all your footage together to create a video that is fun, engaging, and informatively good. Add in audio, motion graphics, sound effects, or music whenever necessary. You can request to add animations to your video too.
Don't be afraid to give suggestions. It's your job to make sure that your brand is represented perfectly in every way possible.
The best SaaS explainer videos are the ones that stand out.
Great explainer videos for SaaS don't just passively inform. They engage, entertain, and excite your intended audience to take action.
Most of all, they grab your users' attention and drill down your SaaS into their brains. Okay, this maybe too much, but this is precisely what live-action videos do. With real professional actors in the scene, they're bound to rake up some emotions from within.
On the other hand, animated SaaS videos have the tendency to practically look the same. How will your audience distinguish yours from a sea of animated videos?
Creating live-action SaaS explainer videos isn't as complicated as you think. You'll work closely with a video production team following these steps:
Set a clear brief

Take scripting a notch

Plan ahead

Shoot everything

Edit away
Now that we've given you everything you need to know about creating a compelling explainer video, you can find someone who can create yours.
But if you want outstanding explainer videos that will make your SaaS unforgettable, you can work with us, eggcrate.
We make live-action videos, which work better than motion graphic ones.
–
Humans are wired to connect. If you want people to pay attention, you need to engage at an emotional level first and speak to them the same way a trusted friend would.
Animated motion graphics don't have that power, but real people in videos do. Let's talk about your SaaS explainer video