You've probably heard about how SaaS teams use explainer videos to boost growth, get more trial users, and improve retention.
But you always have this question at the back of your mind, "How much does an explainer video cost?"
Direct answer: professional ones can average between $5,000 to $60,000 and upwards.
If you're like most SaaS businesses, you're probably wondering if they're worth the investment.
Of course, you can also do a DIY or go for an animated video…
But if you have plans of going for the unicorn status or you want to be the next hot SaaS, you might want to follow the video trend that big, growing SaaS like Descript and ClickUp bank on.
And this trend is live-action video explainers — or simply, those videos that almost feel like a commercial.
Like this one.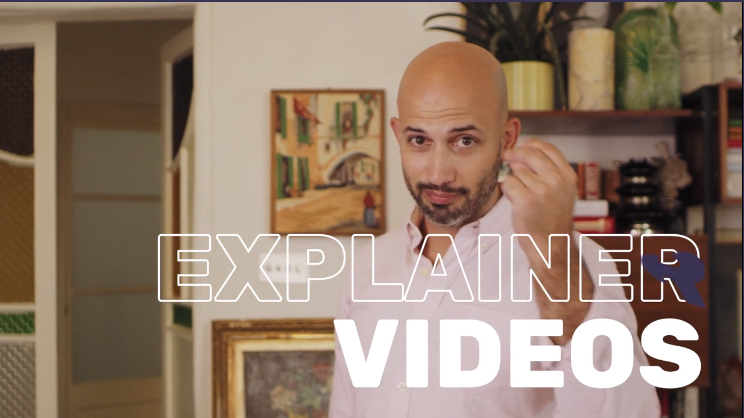 Refreshingly good, right?
So if you're all in on your SaaS and you believe that you're on your way to becoming a huge brand, then investing in a video production house is a no-brainer.
In this article, we'll show you how SaaS explainer videos are made. And you'll see how they're made — and why they're priced that way.
But first…
Why should I spend on a video agency?
If you're serious about video marketing, then you might as well go in.
Hiring an intern to do your animated videos won't get you the impact that video marketing agencies can give.
Video agencies or production houses create all types of marketing videos for your SaaS. And they do leave an impact on the community.
Here are comments spotted on HubSpot's pirate explainer video.



So yeah, if you want the audience to go crazy over your SaaS explainers, then put some skin in your video marketing game — hire a video marketing agency.
They can take your project from start to finish, ensuring that every step of the process is carried out professionally and with top-quality workmanship. They take care of:
Nailing down the brief with your vision
Creative concepts and the scripting (yep, no need to hire a copywriter or an AI)
All the logistics — with the location, actors, props, and technical team
The shooting (there's the creative director, cast, and crew)
Post-production editing (yes, your SaaS will make an appearance of course)
These professionals will help bring your SaaS closer to consumers using a proven process.
The videos will have a range of styles and aesthetics. For example, some are animated while others hire actors to depict real, raw human expression.
And when you're smart, you'll get to have both — a motion graphics-enhanced explainer that uses real actors to sell to real people.
What you get at the end is a neat video made by professionals who understand how important these elements are if you want to market your SaaS effectively.
Explainer video production demystified
Now let's delve a little deeper into how a SaaS video production process usually goes…
The secret to an explainer's success can be found in the way it's done.
Phase 1. Strategize
Your video will not get you the results that you want if you don't do this first step. The video agency will always start discussing your video marketing strategy.
You'll usually talk about:
What are the goals you have for the videos? Introduce your SaaS to a cold audience? Or make your free trial users buy a paid subscription?
What are your marketing initiatives? How will the videos take part in the overall marketing strategy? Are you going to use them for campaigns?
What's the narrative of your company and who are we marketing to?
How do you plan to re-use or distribute your videos?
A strategy session makes sure the video you're going to have produced is not just a cool video…
It should be a revenue-generating machine that will move your numbers and take your brand to the next level.
Phase 2. Brief
Now that the strategy is clear, it's time to start talking about the fun stuff — how you envision the video to be like.
Your video marketing agency is not just your supplier. They are your collaborators.
That's why it's important to find a creative video team that matches your vibe. For example, if you're fun and bold, you'd probably want to work with the eggcrate bunch.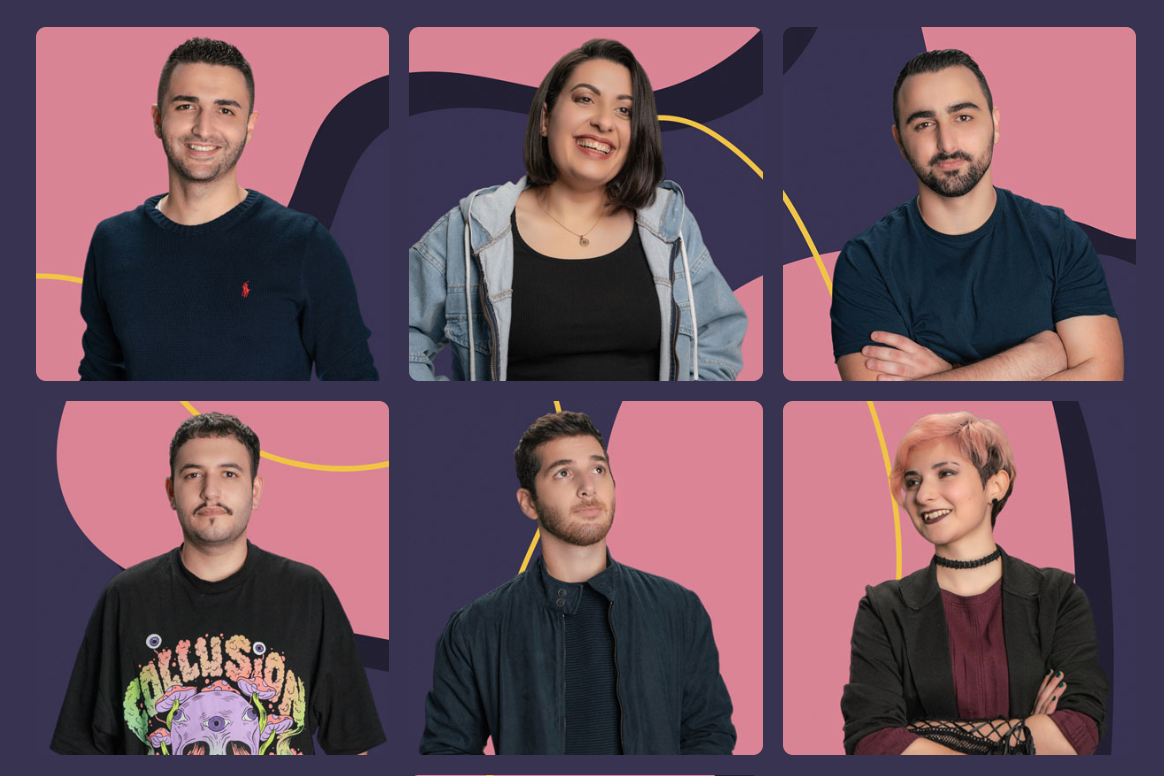 Work closely with them. Tell them your expectations, from the look and feel of the video and how your SaaS tool should be incorporated into it. Yes, you can also request to add animations with screenshots or short clips of your tool even if you have live action videos.
Don't forget to list everything down in the brief. It'll serve as your guide.
Letting the agency know where you want to go will make the process efficient and the outcome successful. Be specific and clear so you'll get a video that won't disappoint you!
Phase 3. Concept
Once you have a clear vision of what you'd like to achieve once the end product is in hand, the details will become clear. And that's what you're going to talk about next with your chosen video team.
Step 1. Concept direction
The concept direction main goal is figuring out how to deliver the marketing message via video storytelling.
This could be as basic as "hero character floating in mid-air feeling weightless" to promote a fitness app. Or HubSpot's "smooth CRM in rough seas" idea.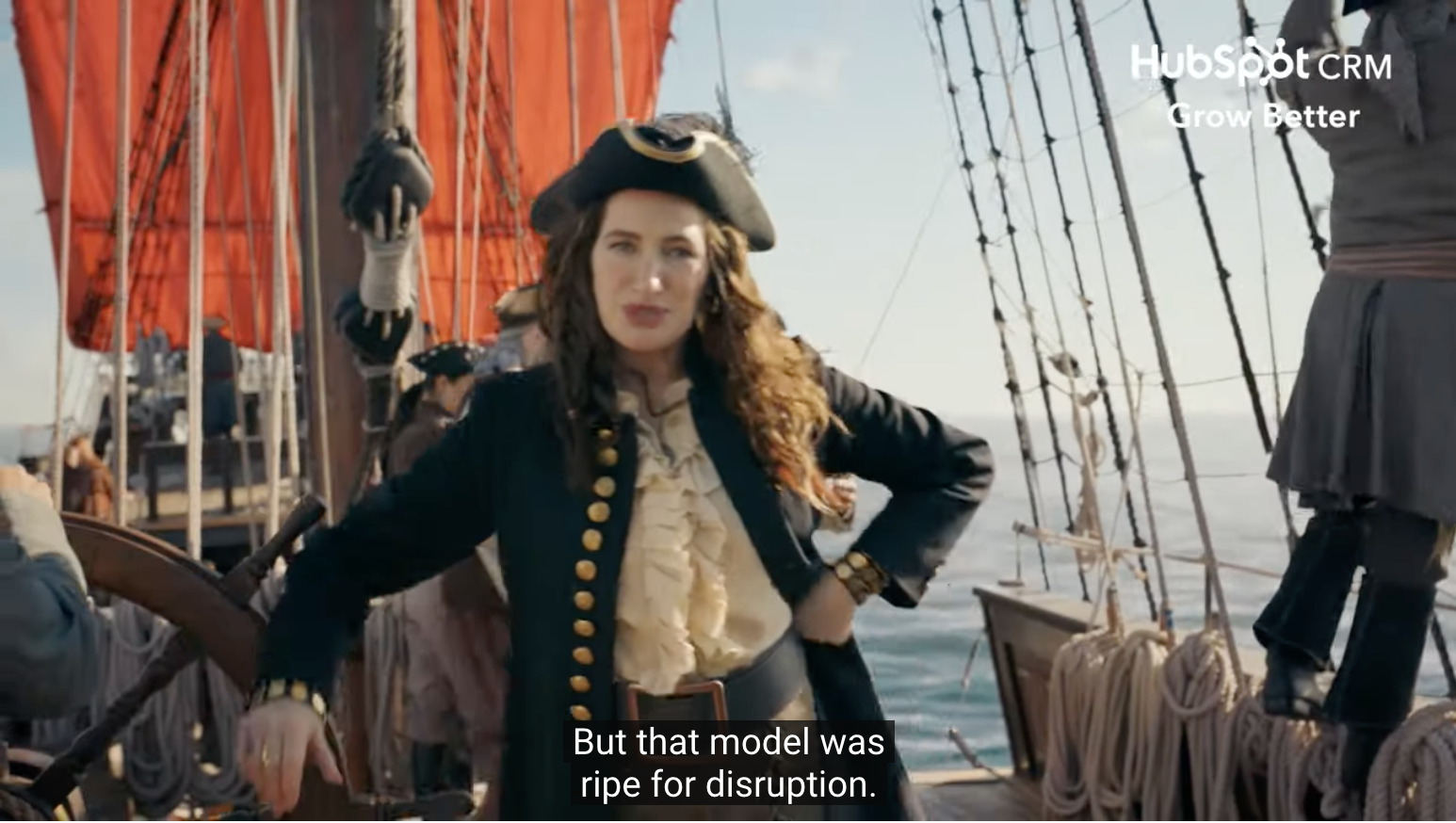 Ahhh, you don't have to rack your brain to get some creativity out. Relax, let your video agency will do that for you!
Step 2. Concept treatment
Next, concept treatment. At this point, the video agency is going to distill the creative ideas to keep the best parts and toss the parts that aren't helping.
They'll work with you to figure out the key ideas that should be communicated and then develop a creative treatment around them – which includes storyboards, style frames, and a script. Yep, basically everything.
At this point, all you have to do is wait and let them do their magic.
Step 3. Client pitch
The time has come for the agency to show you what they're working on. You can expect hand-drawn storyboards or a visual presentation.
The plan is to strike the balance between being creative and sticking to the strategic plan.

When providing feedback, bear in mind that you might not be the target audience. It's your users, and your agency will be doing things that will appeal to them (more than it appeals to you).
The most important thing is to stick to the brief, which is already solid by this point. Once both parties have agreed on the concept, it's time to move on to the next step.
Phase 4. Preparation
Once creatives are approved, it's all hands on deck! The video shoot preparation process includes:
Reaching out to a network of filming studios
Scouting new locations that would be a good fit for the project
Checking if locations are equipped with needed amenities, and accessibility too
Looking out for the right actors to star in the video
Setting up the equipment
Planning the logistics for the set and actors
Yep, there's a lot of invisible work to be done before filming.
Of course, you'll get the chance to view and approve everything, from the locations, casting, and proposed wardrobe, to the set design.
After the client has approved all of these elements, the shoot can begin.
Phase 5. Production
Filming begins with a bang!
It usually takes 1-2 days, working 12 hours a day to complete everything.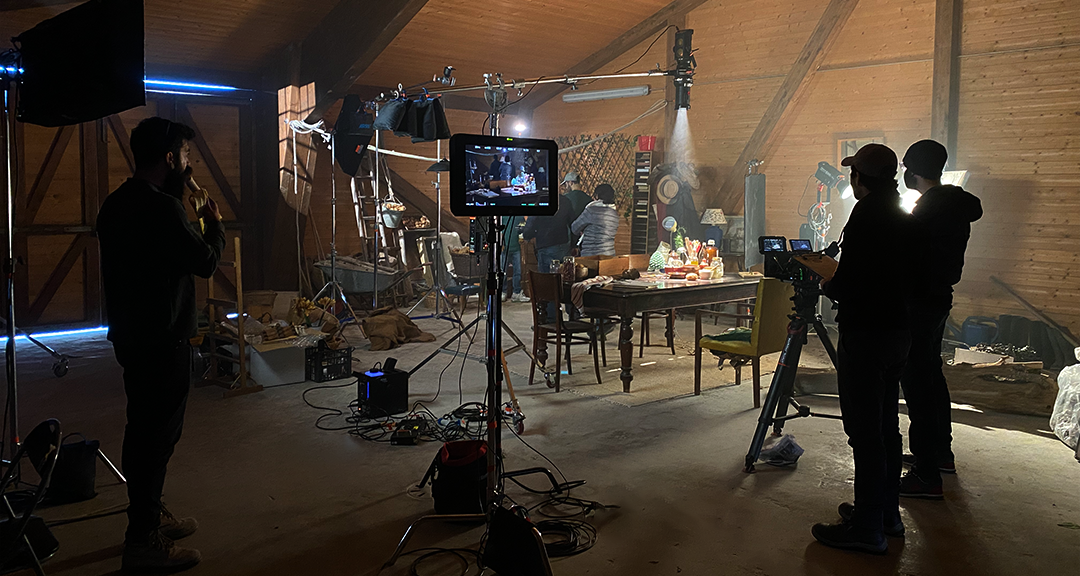 The most challenging and important part is making sure everything goes off without any hiccups, which can often happen when you least expect them. It might seem like fun at first but your production will pay later if planning wasn't done properly beforehand.
The more time you spend on the preparation stage, the more that the whole production will be on track. Yep, solid preparation is a prerequisite to efficient production.
Phase 6. Editing
Here's where the magic happens and all elements are gelled nicely together.
Depending on the project, the length of the process varies. Some videos take up to 3 weeks of editing due to the complexities they require yet others take less.
The typical process of a video production starts with the rough cut — this is when footage and sound are still in their raw state. The colors might not look perfect or the sound maybe would require more fine-tuning at this stage.
Once the rough cut is approved, the next step would be to polish all elements together to achieve the desired aesthetic goal. This has a lot to do with making the video look and feel the way it was intended to from the very beginning. Some videos require to feel polished, almost film-like yet others might need to feel less polished or more raw, everything is based on the pre agreed strategy.
Once all of the necessary editorial approvals have been granted, the video production team works quickly to get the video out for final delivery to you!
SaaS video production today
It's become popular to make explainer videos that look like commercials because they're a great way to communicate complex ideas quickly and clearly.
It's no secret that real people are better than animations at communicating with humans, we don't sell to robots!
That is why so many SaaS companies now have real actors in explainer videos to connect in person and overcome any distance between them.
Charlie Patel, CEO of RocketHub & 99 Robots, add. "I've found that whereas SaaS companies keep asking for animated explainers, they should really be asking for explainer and overview videos that include faces of people that look like their target user.
Adding real life imagery and clips humanizes the brand and creates an association for the watcher that the brand/product is meant for them. A cartoon sketch doesn't work as well to achieve that connection."
Live action videos — this is exactly what our video production house does.
eggcrate is the go-to SaaS video marketing agency that use professional actors to make your explainers more relatable.
It helps your audiences better how your tool solves their problems. Plus, they gain a sense of human connection through your explainers, further clarifying their message.
Our SaaS explainer videos are like a cup of coffee that wake up and gets users to the AHA moment fast. They provide just enough information to help users understand, but also intriguing that they wanna sign up to your tool right away!
It's worth every penny
Producing video content for a SaaS company is no easy task. It takes planning, coordination, and a lot of hard work to make sure your explainer videos will be great investments.
So, what's the verdict? It can be tempting to try and DIY an explainer video… Or just go with an animated video that's faster and cheaper to produce…
But if you want stand-out explainer videos, it's smarter to hire a professional production team.
Professional videos will not only get you leads and conversions — it will get you the rave from your market. Wouldn't it be nice to hear, "Woah, that was coolest SaaS video I've seen"?
Yep, this first impression can only be pulled off by a few SaaS brands today.
So, if you want to uplevel your SaaS brand, let us know. Our team of experts can help you bring your vision to life and get your SaaS video explainers made.
Ready to get started? Let's hatch a plan!