When you have a great product, the natural inclination is to shout it from the rooftops.
You want the crowd to hear your Eureka of joy when you know that the SaaS you're about to introduce will ease the pains you're aiming to alleviate.
But what if your potential customers are on different rooftops? Or in different cities? Or countries? How do you make sure they all hear your message loud and clear?
Even if you scream your lungs out, it'll mean nothing.
And that's where your Video Content Distribution Strategy for your SaaS comes in. A whooping 92% of businesses view videos as a key element of their marketing strategies.In this post, we'll outline some tips to show you how you can join the bandwagon and how to get your videos in front of as many eyeballs as possible. Don't miss out!
What is Video Content Distribution?
Video Content Distribution is the process of making, hosting and sharing videos so you can reach your target audience. This is your ultimate goal to translate your videos into real ROIs.
So, what is the point of focusing on video content? How does that even affect your SaaS business? Why bother creating a strategy behind it?

But the videos won't do much if you just let them sit and gather dust. You'd need to put them out in front of the right audience.
Why is video content distribution important for SaaS businesses?
Video Content Distribution helps you reach the right people with your video. The goal for this communication channel can be anything from building an audience, increasing site traffic or generating leads. With the right video content distribution strategy, your company can exponentially increase its exposure.
A well-crafted video content distribution strategy will determine the endgame of your SaaS campaign. The more specific and focused it is, the easier to see the value of your SaaS becomes.
4 SaaS videos you can distribute
Make sure you post your SaaS videos as soon as it's completed, so that they don't just sit there and gather dust.
Share it on strategic places and reuse it a lot. That's how you make the most of your video content.
You can use your video in a welcome email or on your website's homepage. You can embed it in a blog post or use it as part of a social media campaign. And when you do, make sure to track your results so you can see what's working and what's not.
Optimize your SaaS branding with these four videos:
1. Explainer Videos
Over six out of ten businesses use explainer videos.
Explainer videos are used by 82% of businesses in the B2B sector.
Over 94% of people watch explainer videos for better understanding a product or service
Explainer videos are short, informative videos that explain what your SaaS does and how it can benefit potential customers. They offer an engaging, informative view into your product's features and benefits. Also, it's a great way of introducing your SaaS to a new audience and getting them intrigued, and a great way to communicate everything from an overview to specifics of how your SaaS can help.
These videos are often used as part of a larger marketing campaign and can be very effective in generating interest and leads.
2. Demo Videos
33% of brands publish demo videos
Demonstrating your SaaS' features and benefits through a video is a great way to show off what the product or service can do. Your SaaS can look more appealing to prospective clients with the right demo video.
Additionally, videos demonstrating your SaaS product play a key role in highlighting its unique selling point and should be targeted to the specific target market.
3. Customer Testimonial Videos
97% of B2B customers say testimonials are most reliable
Nothing is more persuasive than a happy customer singing you with praises. Customer testimonial videos are a great way to build credibility and trust with potential customers.
Building trust and credibility with potential customers begins by showing them how your SaaS tool helped them solve their problems.
4. Brand videos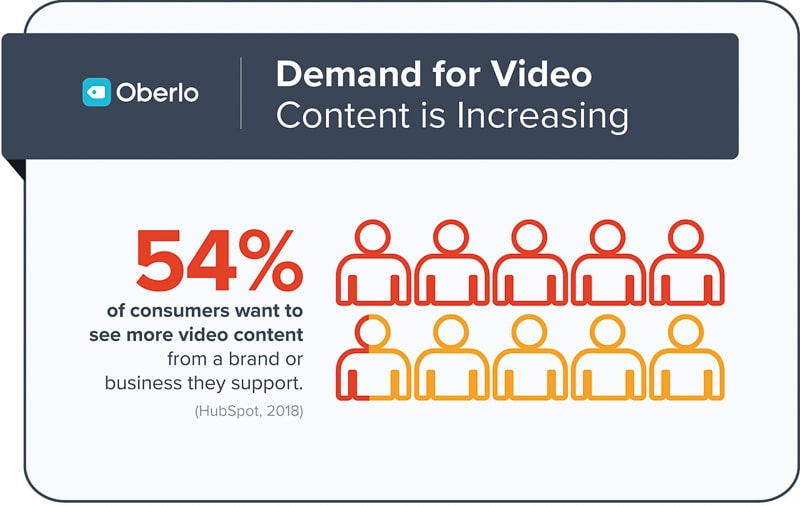 10 Steps for Creating Product Demo Videos | Renderforest
Brand videos are an excellent way to display your SaaS company's character. These videos can help potential customers get a feel for who you are and what you're all about.
Sharing your perspective empowers you to win the trust of clients. Moreover, it is a great marketing strategy for startups seeking to expand their brand awareness.
3 steps to creating your saas video content distribution strategy
If you haven't already included video in your SaaS content marketing strategy, now is the time. Why? Simply because it 's proven to be one of the most efficient and effective ways to reach your target market.
Here are the key steps you need to take to create a successful SaaS video content distribution strategy:
1.Determine the goals of your videos
Determine the goals of your SaaS video content. What do you want to achieve with your videos? Do you want to increase brand awareness, generate leads, or sell products and services? Once you know what you want to achieve, you can determine the best way to create and distribute your videos.
Video content distribution doesn't have to be complicated. You just need a strategy for every stage in your funnel, starting with the basics and moving up toward acquisition methods.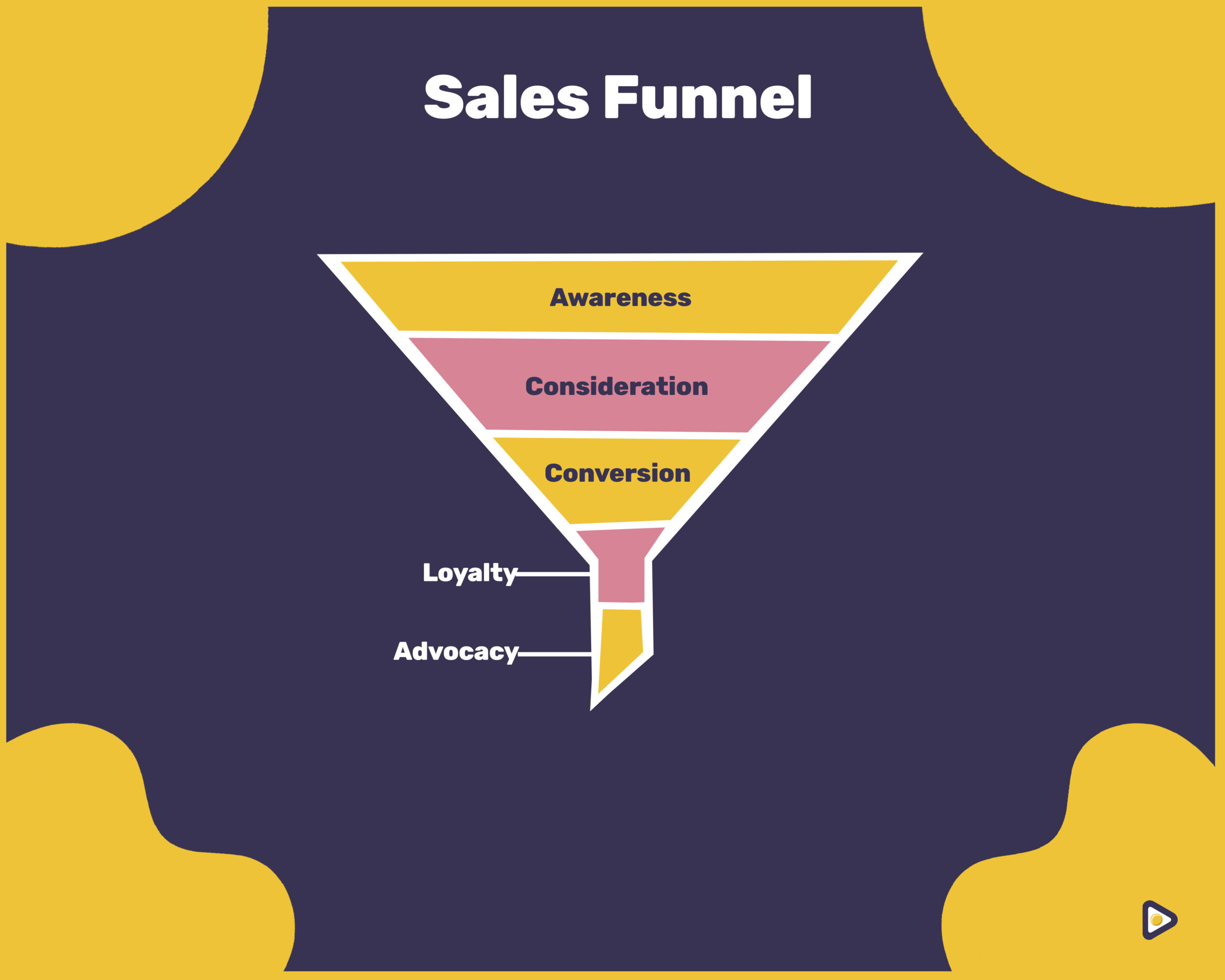 7 Steps to a Successful Social Media Video Marketing Strategy | Sprout Social
2. Identify different channels to distribute content
Distribute your videos across a variety of platforms to give your video marketing a boost.
Here are different channels to distribute your content:
Your website

Your website is the perfect place to host videos that tell customers all they need to know about your business and how you can help them. The more information potential clients receive before making a decision, the better.
With this in mind, include an explainer video right at your homepage.
When you use video on your homepage, it allows customers and clients to get a feel for your business before they even step foot in the door. Homepage videos give potential customers a chance to see your company's culture and values in action. It allows them to see what makes your company special and differentiates you from the competition.
A study published on Animaker.com reveals that 88% of website visitors prefer to stay on the homepage when videos are displayed.
You can also add tutorial videos in your Knowledge Base or Help Center. Adding a video will help you explain how to use features faster.
Your emails

As much as 96% of click-through rates can be increased by including videos in your email marketing. But wait, there's more:
According to Sean Fletcher, Mailchimp's Senior Product Marketing Manager, videos are:
Capable of enhancing ideas and messages, making them more accessible and understandable
A versatile tool which can serve a variety of purposes
Able to add a human touch to your brand
Emails are a great way to keep in touch with your subscribers and provide them more content. Video emails will guide them on their next steps, down to the sales funnel.
Inside your blogs

If you're like most people, you probably have a blog that you use to promote your business. If you don't, then what are you waiting for? Blogs are a great way to share your video content with the world, and they can be a great tool for promoting your brand.
When you upload videos to your blog, be sure to include a link back to your website or channel in the description so that viewers can easily find you. You may also want to include some keywords in the title and tags so that your videos come up in search results. In addition to promoting your videos on your blog, you can also use social media to get the word out.
Take advantage of social media

Don't forget the power of social media as you continue to create and distribute video content. Platforms like YouTube, Facebook, Tiktok, and Instagram are perfect for sharing your videos with the world. Using social media to promote your videos will allow you to reach a larger audience and possibly grow your fan base.
Make sure you include a catchy title and summary of your videos when posting them on social media. In addition to using hashtags, you should make your content easy to find through the use of relevant keywords. And finally, don't forget to include a call-to-action in your posts, such as asking people to like, share, or subscribe to your channel.
These tips will surely help you optimize your video's reach and help you achieve the results you are looking for.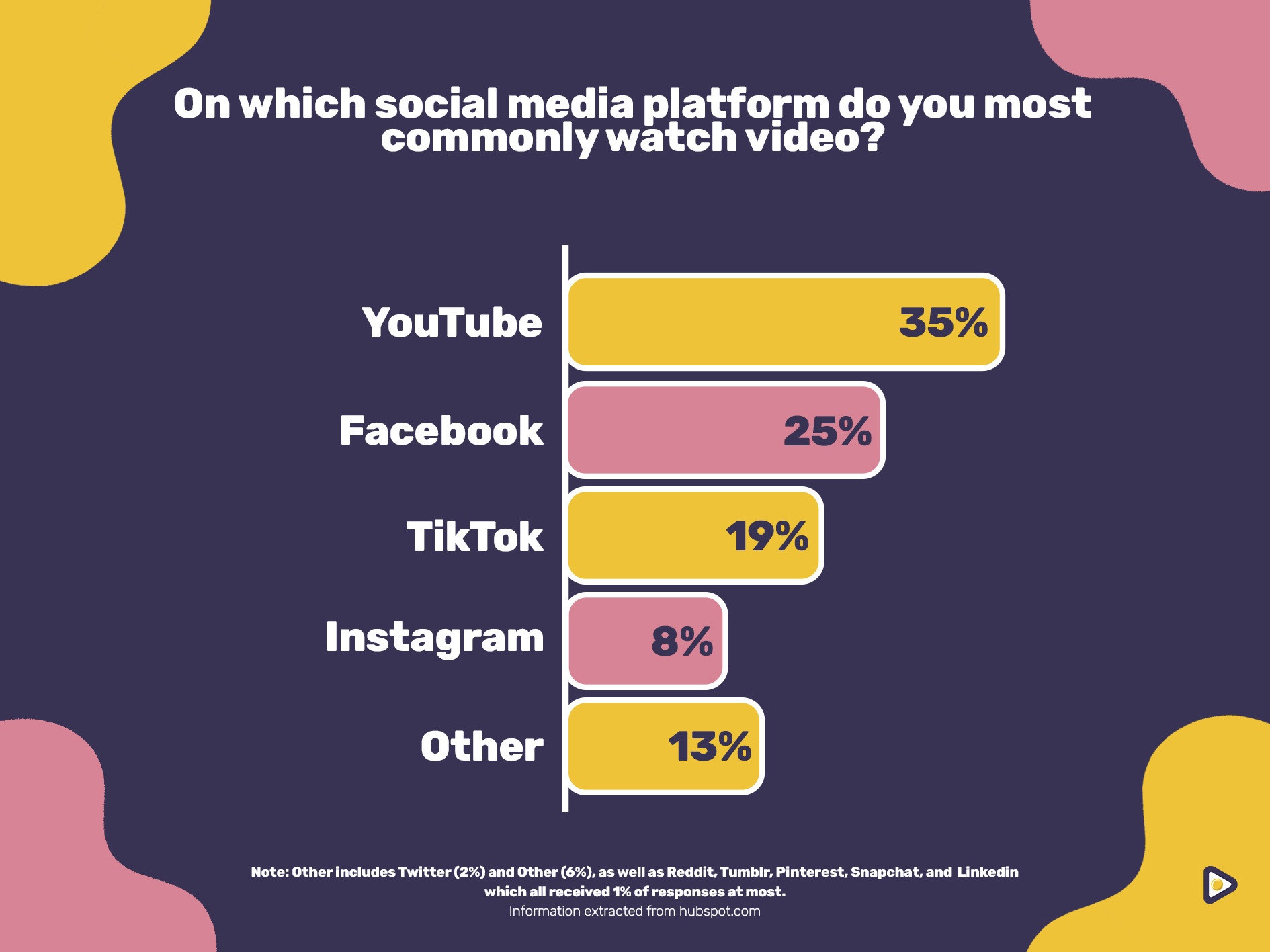 The Best Social Media Platforms for Video Content in 2022 [Consumer Data] (hubspot.com)
Leverage paid ads
A great way to get your video content seen by more people is through paid ads and promotions.
Typically, paid ads refer to campaigns where your company pays for distribution.
You can still target specific demographics, interests, and even when distributing your content through paid channels. This ensures that your video reaches the right people, without having to waste time and money on a general audience.
3. Repackage video content
When video files are repackaged, they become smaller bundles that can be played locally or shared on social media. The videos are edited, compressed, and optimized so that they load at a faster rate than their original format, while still offering an engaging experience with good quality for your users.
Now, how do you measure the success of your video content distribution strategy?
The success of your video content distribution strategy can be measured by a number of factors. Take a look at these metrics to help you evaluate your strategy:
1. Your video's reach: How many people have viewed it? You can determine the success of your video by looking at its views, shares, and comments.
2. Your viewers' engagement: How engaged are your viewers? We can measure this by looking at the average watch time, completion rate, and drop-off rate.
3. Your video's audience demographics: Who are your viewers? You can determine this by observing the age, gender, and location of your audience.
Video distribution isn't that hard
So there you have it. Overall, the sky's the limit when it comes to video content distribution strategies for your SaaS. But, never forget about the basics. A well-thought out video content distribution strategy for your SaaS business that will help get your videos in front of the right eyeballs, help you direct your team's efforts, and will get you marketing ROI.
If you're feeling overwhelmed or if you need help getting started or want someone else to take care of the nitty gritty details for you, eggcrate is here for you.
We'll help you with your video marketing, from strategy and ideation to production and post-production.
Drop us a line and let's chat about how eggcrate can take your video marketing to the next level.
Let's hop on a call, 100% commitment-free. Get in touch!